Testimonials
Knowledge and expertise for any market condition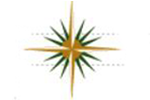 The Hefner Vernick Team has knowledge and expertise to provide solutions in any market condition. Their anticipation of market trends and tenacity to ask the tough questions enabled us to make strategic and timely real estate decisions.
Kevin Staley
The Magellan Group
Reliable and attentive professionals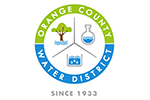 As reliable and attentive professionals, the Hefner Vernick Team worked very closely with our organization to assure our goals were met.
Bruce Dosier
Orange County Water District
Honest, unbiased advice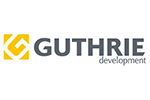 I rate the Hefner Vernick Team as tops amongst all elite commercial brokerage experts in Southern California. They provide the most accurate market data together with honest, unbiased advice. Go with the Hefner Team when you have a choice.
Rob Guthrie
Guthrie Real Estate
Significant success with key acquisitions
The Hefner Vernick Team has handled many of our largest and most complicated disposition assignments over the past 15 years and managed them superbly. The Team has also represented our firm on several key acquisitions with significant success.
Eric Smyth
CIP Real Estate
Professionalism and transparency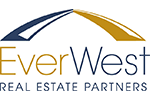 The Hefner Vernick Team provided valuable insight throughout the marketing process and handled some unexpected challenges during escrow with professionalism and transparency. We strongly recommend Mike Hefner and Mike Vernick for any leasing or disposition assignments.
Krystal Arceneaux
Everwest Real Estate
Long-Term Relationship
Thank you for your efforts on this transaction, you are always a consummate professional.  We appreciate our long-term relationship, and look forward to working with you again soon.
Pierre Tada
Granite Peak Partners
Stir Foods, LLC
During multiple tenant representation assignments, the Hefner Team displayed a high degree of integrity, responsibility and ambition on behalf of our company.  Mike Hefner and Mike Vernick are experts in their field that can perform.  They are an asset to my organization and the team I rely on to make prudent real estate decisions.
Phil deCarion
Stir Foods, LLC
Western Realco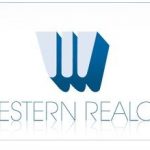 The success of Beckman Business Center is a testament to the power of collaborative effort in the acquisition, design, marketing of a large-scale project.  The Voit team of Mike Hefner, Mitch Zehner and Seth Davenport provided invaluable input during all phases of the process, and the record sales pricing we have attained confirms our faith in their expertise and guidance.  BBC has been a significant and highly successful development for Western Realco and we appreciate the work of the Voit team in helping us maximize the value of our strategy and efforts.
Gary Edwards
Arnold Engineering Company
Pat and I would like to thank you for your help in selling our building, everything went as prescribed, in fact it impressed me how close you were on all predictions, price, which was amazing and the time from start to finish, you nailed that almost to the week.
Michael, here's to your continued success.
Robert Arnold, President
Arnold Engineering Company
Robert Arnold
Arnold Engineering Company
Excellent communication, unbiased market perspective
As a market leader overseeing the performance of 40 million square feet of industrial assets, strong brokerage representation is crucial. The Hefner Vernick Team always perform at a high level and I am always impressed with the results. Their communication is excellent, market perspective is unbiased and the Team's integrity is second to none
Ryan Shelton
Link Industrial Properties
Reliable. Strategic. Results.
From strategy to execution, the Hefner Vernick Team provides integrated solutions built on decades of experience and unparalleled work ethic. We view and treat our clients as long term partners, not transactions.